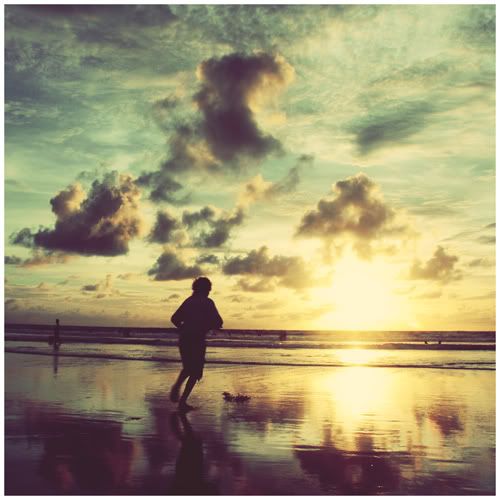 it's 5 pm, when I decided to hit the beach, letting my feet play with the tiny sands, heaven. Strolled down to the other side of the beach, left some noise behind, found the breeze and the waves play the perfect tunes.

The sun, the ocean, looked like a happy couple, match from heaven. The sparkling light and the gentle waves called me in and I just could not refuse. My feet kissed the foamy afternoon wave, it was love at first sight, spreading so much cheer and letting myself go to your beautiful presence.

The sun danced on his lover's surface now, while my feet and hands still playing, splashing, filling the voids of my fingers as you were holding mine. Like you were standing next to me, the good days, the good time, time of my life.

The sun started to walk away now. it might started to greet you on the other side, a new day for you. while stars and the moon were ready with their dazzling dresses and suites, paving a way for a new hello.