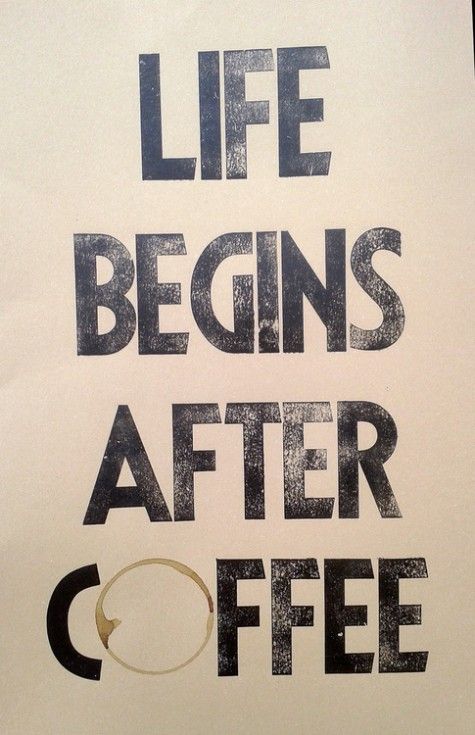 source: http://baluszatana.tumblr.com/post/29126748087
Coffee culture creates a new lifestyle of working and living and helps creating new social spaces in the city.
When was the last time you had a coffee? When was the last time you went to a coffee places? Coffee helps us in our daily activities. It keeps us awake and helps us during productive days. It fuels our imagination and creativity to spark a new idea for designers or words for writers. It is the force for conversations with friends and colleagues and a perfect partner for reading books or magazines. Coffee helps me through the day and fuels my creativity or at least gives me an illusion that by drinking and sitting at a cool coffee place, I would be more creative and my works would benefits from the experience.
During the 17th and 18th centuries in London, there were more coffee shops than there are today. The coffee shop was crowded, smelly, noisy and smoky. It was different coffee shop that we would find in our communities today. Coffee shops became important places, and artists, workers, intellectuals, and bankers used them extensively. It is also used for a meeting or discussion for political activities and developments. In London, coffee shops became very well known with different group of people and workers. They create a new energy and activity that evolve around the social, political and commercial life of the place. Coffee shops called, Jonathan's Coffee House was the place where the stockbrokers usually met, and eventually it became the London Stock Exchange.
Coffee culture has grown rapidly over the past years, and it has become a catalyst for the development of our urban communities. The changes in social and economic activities play a major part, where the formal and informal activities are fading. Business meeting and hanging out sometimes is hard to distinguish, especially for the freelancers who have a flexible working hours. The blends of professional and personal activities create spaces other than offices or home (work spaces) become a trendy alternative for working purpose. The consumption factor also plays major role in the development of the coffee shops. We like to be associated with a certain brand (sign) that reflects to our life style. We are willing to pay more money for a fancy name or flavored coffee, not just because we like it, but it's the trend of the today's coffee. It's cool thing to consume coffee with flavors and cream in a huge cup, with freshly baked cookies and cakes in a vintage industrial interior.
Nowadays, young professionals, freelancers, students and even young mothers with babies are working, studying, reading and hanging out at various coffee shops throughout the city. It shows that the young productive age are spending more time and becoming regular customers at the coffee places, and creating a vibrant atmosphere. In Jakarta, coffee places can be found in various places. We can easily found coffee shops at malls and city centers. At a certain place (mall, shopping center), we could find the same famous brand of coffee shop within 3 minutes of walking distance. Coffee shops also can be found in rural area, that offers different atmosphere with thematic ambiance through the interiors or decorations. Even galleries, exhibition space and offices would not be considered hip if they do not provide some spaces for the coffee shops or places. The growth of coffee shops and places in the city like Jakarta are some of the impact of the coffee culture today, and it certainly helps the city to provide new livable and creative spaces.
To attract customers, a lot of coffee shops have been adding programs, such as live music, movie screenings and exhibitions. They create new atmospheres and help people to get through or finish the day with different experiences. In Jakarta, coffee shops are scattered unevenly throughout the city, but the accessibility to those places become the main concern. Without the proper and sufficient public transportation in the city that could connect other areas in Jakarta easily, the coffee shops face challenges. Therefore, coffee shops in certain area in Jakarta could engage and collaborate with certain communities and creating events or other activities that would create a livable space and its surrounding. If the coffee places are not accessible to us, can the product, the ambiance and the experience come to us? Why not? Around Bunderan HI, Monas, in a park like Taman Suropati or Taman Menteng, we can see the method of delivering products (mostly drinks) to customers are by bicycles. This experience could bring a new method for entrepreneurs or even city developer to develop a mobile coffee shops or places in public spaces around the city. It can help a certain space become a popular meeting place or a new activity space for a community. It also can help a neighborhood develop and increase livability and attract more people and business to the area. Coffee culture could help the city to have livable spaces and attractive neighborhoods. And as a part of a coffee culture, I'd love to spend hours in the coffee shops or places, be a part of communities, creating events and making livable Jakarta. Cheers to that!